CONCEPT DEVELOPMENT
At the concept stage, there are cases when it is necessary to offer a variety of options for the development of the territory.
At the concept stage, it takes 2-4 days to check one variant of the territory development for indoor insolation.
INSOLATION MODULE
The "Insolation module" allows you to check the territory of a block of buildings for insolation in 2-3 minutes.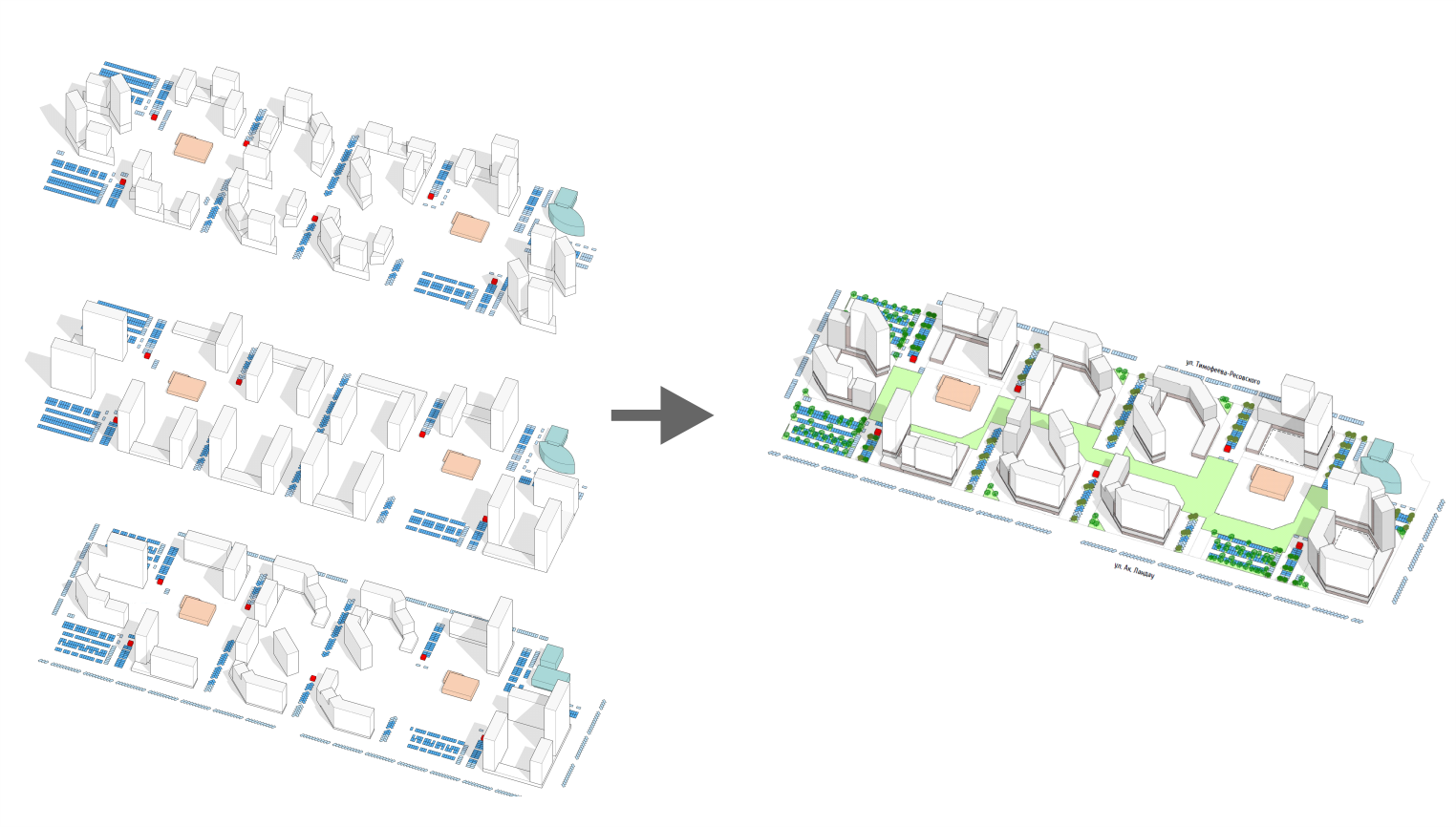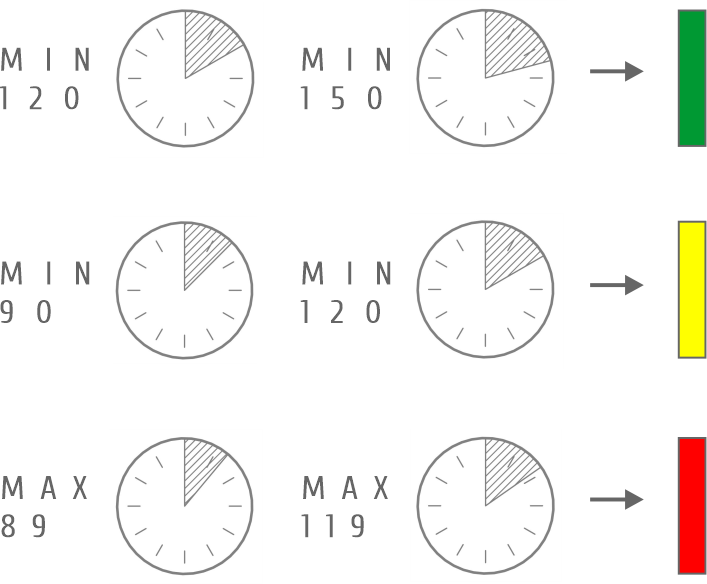 CALCULATED PARAMETERS
The plugin contains information that takes into account the requirements for norms. The plugin calculates the amount of time for each point on the building surface and indicates it with a certain color.
CALCULATION ACCURACY
The accuracy of the module calculation in Autodesk Revit corresponds to a certified software package for calculating insolation.

All actions are performed in the Autodesk Revit design environment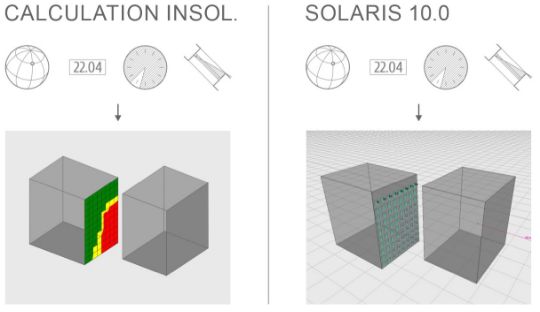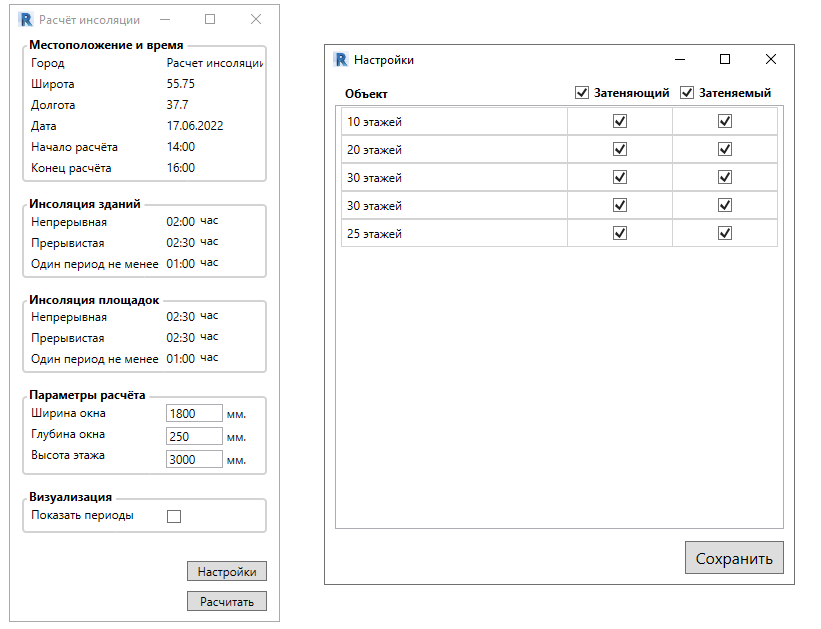 INITIAL DATA
The plugin has the ability to specify the "Shaded" and "Shading" object, Window width, Window Depth, Floor Height.

Previously, the settings of the sun parameters are performed in Autodesk Revit.

CALCULATION PARAMETERS
The plugin allows you to determine their insolation in the Autodesk Revit environment at the concept stage by the shape of buildings and sites

The user-friendly interface makes it possible to change the grid pitch of the surface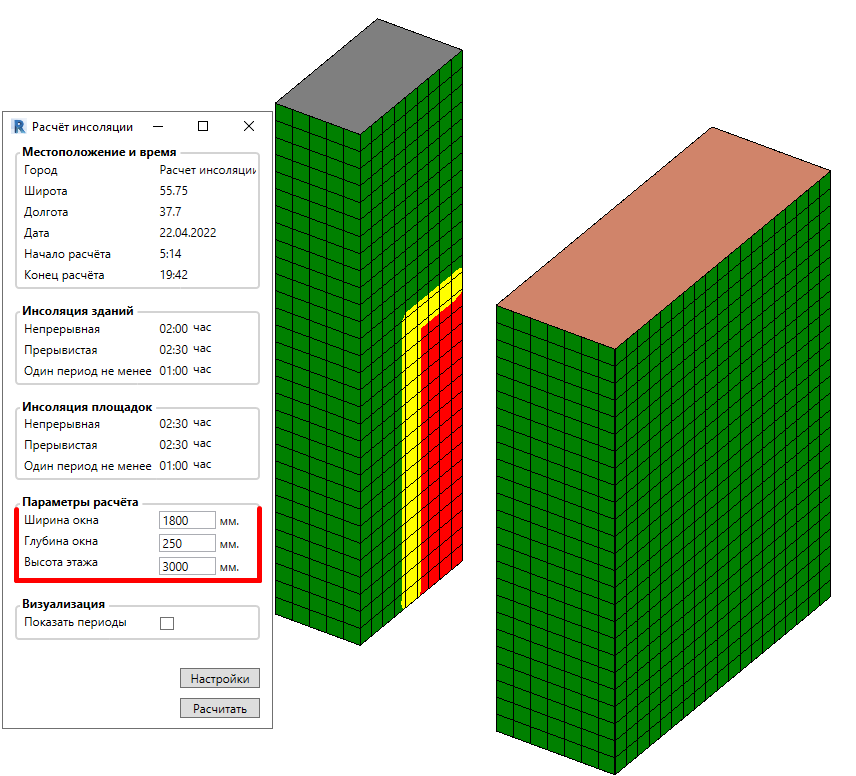 EXAMPLES OF INSOLATION
The module automatically checks the insolation of future construction sites, as well as the illumination of the intra-block sites
Ekaterinburg, region Akademicheskiy